Why Learn Plumbing Skills at a Trade School?
10/05/2022
Almost every building in America requires access to water and plumbing. People in offices, hospitals, schools, government buildings and residential homes rely on flowing water for necessary daily tasks—from hygiene to cooking to watering the garden and much more. Skilled plumbers and pipefitters must be called in to keep all these pipes in working order.
If you're interested in pursuing plumbing and pipefitting training, you may be wondering if trade classes are worth it. We'll break down the benefits of hands-on technical training to help you decide a path that's right for you.
Is Plumbing a Good Career Path?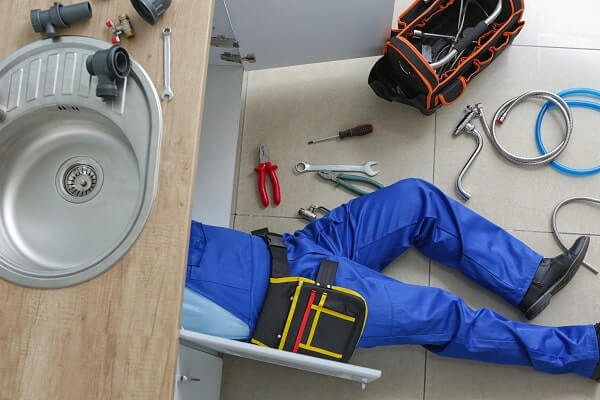 Plumbers install reliable and long-lasting parts, troubleshoot problems, maintain existing pipework and appliances. They also stay up-to-date on the latest trends, such as environmentally and economically friendly options for homeowners and contractors. Such an important trade keeps America running smoothly and can offer hands-on individuals a path to a fulfilling career as a plumber or pipefitter.
Some individuals enroll in plumbing classes because they don't like working 9–5 at a desk job. They don't feel productive or accomplished, or maybe they simply want to move around and use their hands to complete their work for the day. As a hands-on field, plumbing offers a way for aspiring plumbers to grow practical skillsets without being tied to a desk.
Plumbing classes can introduce students to basic plumbing and pipefitting methods and tools that they can use on jobs once they enter the field. Students also benefit from structured, safety-focused learning environments, such as a realistic shop setting, where they can ask questions and practice skills alongside instructors and peers. These experiences can give students skills and confidence that they may use in a plumbing career.
Benefits of Trade School for Plumbing
There are many positive reasons to begin plumbing classes at Apex Technical School if you want to pursue a hands-on career in plumbing and pipefitting. Top reasons include:
Hands-on training opportunities
Introduction to hand and power tools, fixtures, faucets, fittings, DWV piping and valves
Dedicated instructors
Classroom and shop learning environments
Safety knowledge
Practice using tools and equipment of the trade
Job placement assistance
Supportive school staff
Related: A Day in the Life of a Plumbing Student
Learn About the Plumbing Program at Apex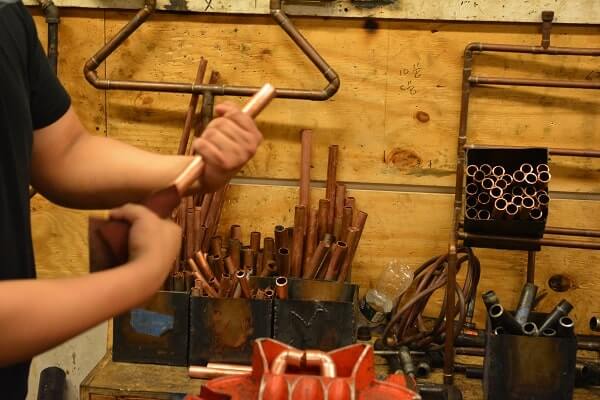 The Admissions team at Apex is here to help you take the first step toward a future in plumbing and pipefitting! Plumbing classes are starting soon. Learn more about the Plumbing & Pipefitting program now, including what our instructors teach in the courses, or contact us to schedule a tour to see the campus, classrooms and shops.
*Apex Technical School and its instructors are licensed by the State of New York, New York State Education Department.
Disclaimer: Apex Technical School provides training for entry-level jobs. Not everything you may read about the industry is covered in our training programs.