Trade School Tips: Preparing for HVAC Interview
10/19/2022
Imagine this: You've just discovered an exciting job opening, and you want to apply. Or maybe you've already applied and have scheduled an interview! Now what? How should you prepare? Get ready to ace your entry-level A/C and Refrigeration interview with these helpful tips, HVAC question and answers, and general advice from the Apex Technical School team.
Practice A/C and Refrigeration Job Interview Questions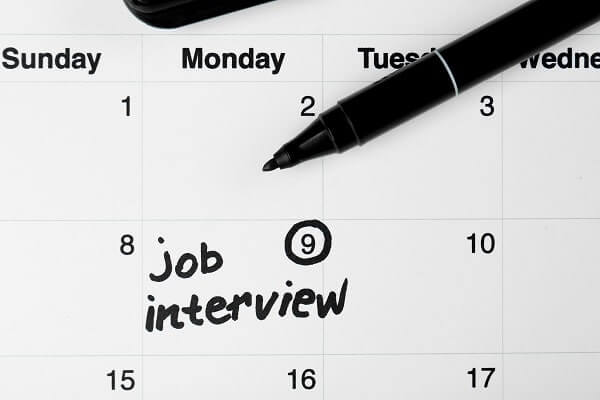 Most job interviews begin with general questions. General questions give you a chance to demonstrate your personality and work ethic—two important considerations that will help the interviewer decide if you're a good fit for the role and the company culture. Some general questions include:
Tell me about yourself.
Why do you want to work in the HVAC field?
What do you know about this company?
Tell me about your education/certification and what you learned.
What are some skills you've gained at other jobs or at school that you feel you could use in this position?
As your meeting progresses, the nature of the interview questions changes too. You may notice that the interviewer asks more technical questions the longer your conversation lasts. This is normal! Technical questions are your chance to shine by communicating your skills and confidence in the HVAC trade. You may want to prepare answers for these common technical questions:
Can you describe the A/C, refrigeration systems and appliances you have worked on and are most familiar with?
Tell me about an HVAC problem or challenge you couldn't solve. What did you do to find a solution?
If you saw a coworker making a mistake or being unsafe, what would you do?
Lastly, what do you want to know about the company or role you're interviewing for? Brainstorm a few questions when you're preparing for your interview. Keep these in the back of your mind or write them down on a sheet of paper that you bring with you to your interview. This shows you've taken initiative to envision yourself in the position and that you're serious about the job. Some questions you might ask the interviewer are:
Are there opportunities for training or advancement within this role?
What is the biggest challenge the company is facing right now, and why?
What would a successful person be doing in this role two months from now? Six months from now? A year from now?
What do you like most about working here?
What to Wear to an HVAC Job Interview
If you're unsure what to wear to an HVAC interview, you're not alone. Many individuals who are interviewing for their first entry-level position question what's appropriate attire. A good rule of thumb? Dress one step up from what the job would require. Since HVAC jobs typically require work clothes and boots, that clothing may not always be right for the interview.
Instead, boost your professionalism one step by wearing casual business attire for your interview. This may look like an ironed button-down shirt, khaki pants (not jeans) and dress shoes. Depending on the company and if you'll be customer-facing in your role, you could choose to wear a tie to the interview as well. Always maintain good hygiene.
Related: What Is the Refrigerant Certification for HVAC Technicians?
What to Bring to an HVAC Job Interview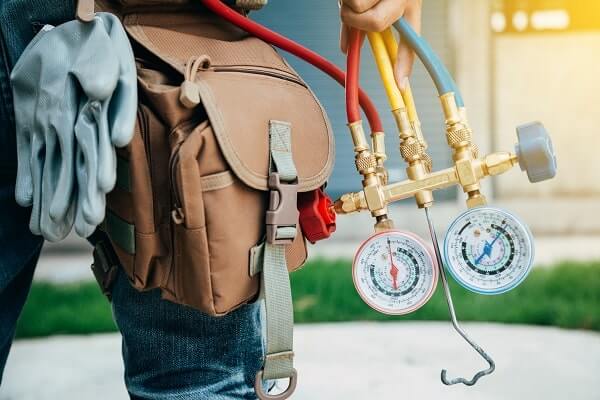 Before you leave home for your interview empty-handed, plan what you may need to bring. It's a good idea to ask the interviewer ahead of time if they'll require you to install or repair equipment as part of the interview process. If so, bring your toolbox to the interview with a few basic tools:
Screwdrivers
Pliers
Hammer
Tape measure
Multimeter
Wrench
In addition to tools, it's a good idea to bring extra copies of your resume inside a clean folder. Don't assume the interviewer already has a copy. Plus, if they decide to bring another employee to ask you questions at the interview, you'll have extra copies for that additional person. You may also want to bring a list of references, or people you know professionally who can speak to your character, work ethic and skills—such as former bosses, instructors or coworkers.
Now, you're ready to knock your HVAC interview out of the park and be on your way toward an exciting career path! If you're an Apex HVAC student who needs help with your resume or interview preparation, reach out to our job placement assistance team. We're here and ready to help you!
*Apex Technical School and its instructors are licensed by the State of New York, New York State Education Department.
Disclaimer: Apex Technical School provides training for entry-level jobs. Not everything you may read about the industry is covered in our training programs.